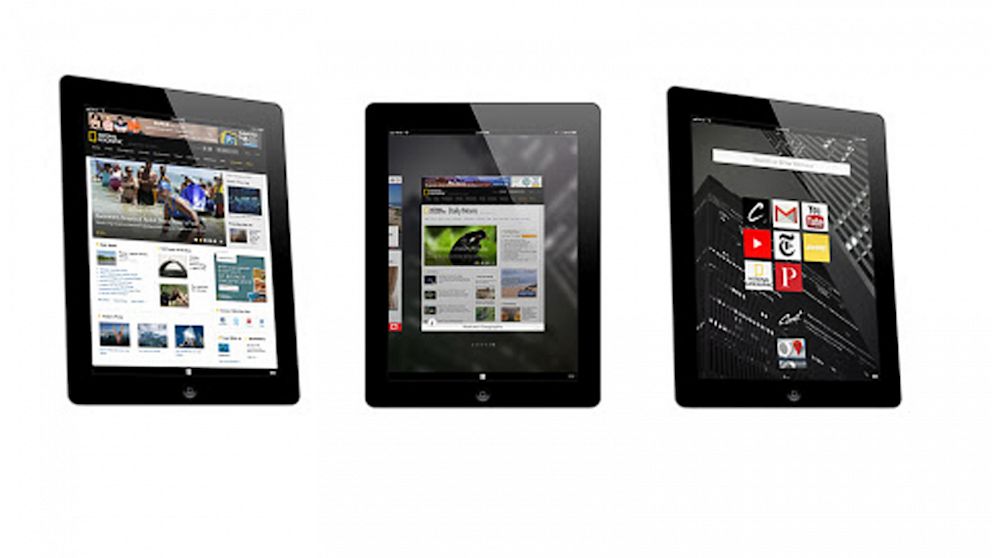 Opera
is undoubtedly one of the fastest, cheapest, and best browser in the world. Huib Kleinhout, the VP of Engineering for Opera is set to reinvent the way users browse the web.
App Name:
Coast
Available Platforms: iPad (requires iOS 6 or higher)
Price: Free
Huib Kleinhout sees a lot of possibility when it comes to the web. He has been creating apps and products for the internet for 20 years. And as the internet evolved from simple web pages containing links and documents to a more complex ecosystem rich with visually compelling content, Kleinhout thought the way in which people search the internet should evolve, too.

"Time was standing still and we wanted to change that," said Kleinhout. With that in mind, Kleinhout alongside a team of 20 engineers and designers, developed Coast, a browsing app he said he wants to represent a "new workflow for the internet."

Coast takes full advantage of the iPad's touch technology by allowing users to swipe forward and backward to load websites. Websites load in full screen mode—gone are the conventional tabs and bookmarks, and are reminiscent of the way applications work on the iPad; once you reopen a website, for example, Coast remembers where you were and returns you to that spot. The application runs a security engine in the background and will deliver a warning message to users if it detects a dangerous site.

Is it easy to install?: Coast is a free application and can be downloaded and installed like any other browser application. Once you load the browser, the homepage can be anything and if you want to change it, simply swipe to bring another website to the forefront and open it.

Should I try it?: Coast attempts to join the ease-of-use with applications with the advanced elements of today's websites. The point, Kleinhout explains, was put to put content first and all users to "create a whole new environment."

Kleinhout and his team placed a heavy emphasis on design when engineering Coast in an effort to create a browser that not only stood out as a simpler, smoother workflow, but also was a pleasure for people to use. The look and feel of Coast almost mimics the iPad's homescreen with each website appearing as tiles in a grid, and given the proliferation of gesture-based navigation, adapting to Coast's features is effortless.

Convincing users to break away, however, from some of the more popular browsers, such as Safari, Mozilla, and Google will be a challenge. Still, Coast embodies what Kleinhout sees when it comes to the future of the web.