Manchester City 3-1 Everton
Manchester City moved back into the top four of the Premier League with a convincing 3-1 win over Everton today.
City went into the game with two un-healed scars of consecutive defeats against Aston Villa and Bayern Munich. Everton worked hard to secure their fourth win in five matches, as they had a good start when on-loan striker Romelu Lukaku scored the opener.
Manchester City quickly turned things around, through Alvaro Negredo and Sergio Aguero's before half-time. Thus, Everton's unbeaten record was broken by Manchester City this season.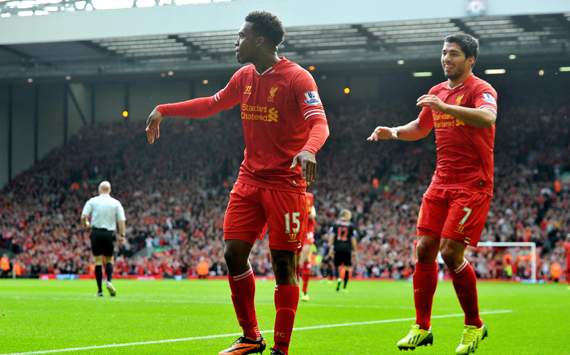 Liverpool 3-1 Crystal Palace
The Reds had a swell start as Suarez opened the scoring at home after a neat interplay with Jose Enrique before a superb solo effort from Sturridge doubled the score line. Steven Gerrard then added a third from the penalty spot six minutes before half-time to wrap up the points, although Dwight Gayle netted a consolation with a near-post header in the second half.
The most deserving three points now moves Liverpool to the top of the League table.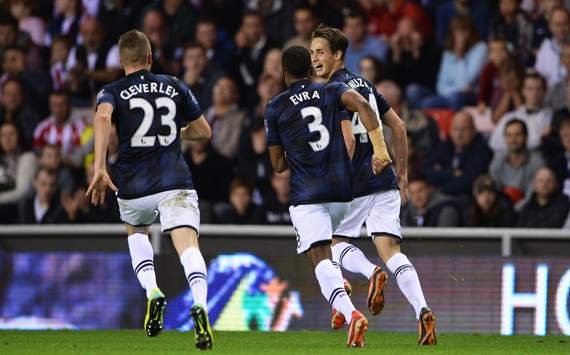 Sunderland 1-2 Manchester United
5 minutes into the game, and Sunderland were singing their victory song as Craig Gardner shoots a first time shot from inside the box into United's net, setting the Stadium of Light on fire.
The goal came as a result of defensive error from Jones who cleared Giaccherrini's cross onto Vidic's shins, where the ball bounces straight to Gardner who made a good use of the opportunity.
34 minutes into the game, Sunderland had another chance to double their lead through Giaccherini who was unmarked in the box, but were stopped by De Gea who pushed the ball away.
United had several goal attempts in the first half, form Rooney, RVP, Nani, and Januzaj, but were denied by the host. It was a heartbreaking first half for the visiting Manchester United.
Manchester United began the second half with high hopes. As the 18 year old Adnan Januzaj netted twice. The referee was very generous in giving, as he dish out 5 yellow cards. 3 to United, and 2 to Sunderland.
Adnan Januzaj goals couldn't have come in any better match than this, when United were desperately looking for a win.